Valet Parking Apps powered by Automated Valet® can help you manage every type of valet operation. We are able to automate and control your valet through numerous features. AVPM® Valet Parking Apps are designed to solve operational issues for your location regardless of difficult layouts, numerous rate structures, or complicated procedures.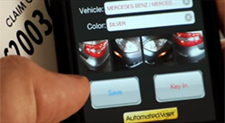 With no costly hardware required and very simple training, you can automate your venue with AVPM® Valet Parking Apps in no time. We provide an outstanding solution that is made to fit any operational budget whether you operate one valet spot locally or multiple valet locations around the world.
Instead of making changes in the way you currently operate our team will work closely with you to uniquely configure our valet parking apps solution to adapt to your operating needs.